Thursday, June 18, 2015
Current Competition Ends : Tuesday, June 23th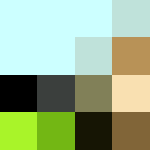 What is this?!?
(please use keywords, and keep guesses under 50 characters)
Posted by

LennyC Solver
at 10:00
Comments


Sunday, June 14, 2015
The Neopets Mystery Pic like the Lenny Conundrum was taken down temporarily, and alike many other aspects of the site, has yet to come back. The last Mystery Pic was the first week of March 2015, and we have yet to hear any news after that.
Many have said, due to the layoffs, they do not have resources to allocate to many of the past competitions on the site. So only time will tell if the Mystery Pic will return or not!
Stay tuned.
Posted by

LennyC Solver
at 01:24
Comments