Roffle is a pretty confused spyder. Rather than spin your average web, he only makes square versions. You know, maybe he's a genius and we don't know it! In any case, the square thing is still kinda weird.
Anyway, one day, he came upon this pattern of dots on the ground because that makes perfect sense. He decided to use this pattern to spin his next set of webs.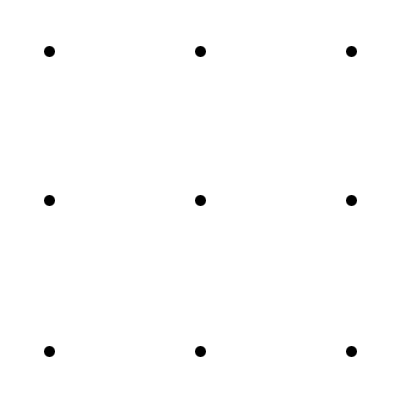 How many individual square webs can Roffle form using this template, if the dots mark the corners of the squares?

Enter an integer ONLY.