Samrin has been having trouble with a very hungry Babaa eating all the grass and leaving none for the other Petpets. He decided to separate the Babaa from the others, but the only area Samrin had left in his field was a hexagonal patch, each side measuring 40 yards.

Samrin tied the Babaa to a post in one corner of the field using a 50 yard rope, and he knows it takes the Babaa 13 minutes to eat 1 square yard of grass.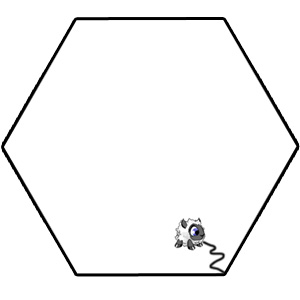 How many days before the Babaa runs out of food and Samrin has to tie it to another post?
Round to the nearest whole day.