You're very proud of your ten One Dubloon Coins. It's a pretty big deal, after all. Ten of them! Congratulations.



You arranged them in a triangle. A pyramid of sorts. But, for Fyora's sake, it's upside down! Now you've done it. Now you have an upside down dubloon triangle and everyone is going to laugh at you.



Better turn it right side up. But, you can only move three of the dubloons to complete this task. I don't make the rules, buddy! I just enforce them.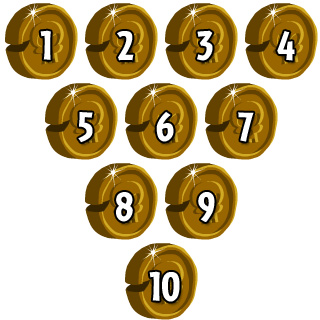 Which three dubloons would you move to turn the pyramid right side up?
List them in descending order, separated by spaces.