Uzarro is quite good at theiving and the various activities that go along with such a hobby. Sneaking? Yeah, awesome. Jumping through lasers? Pfft. Cracking safes? Piece of cake.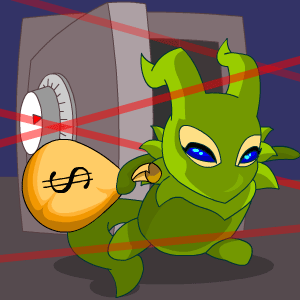 One night she was so bored of the average heist that she decided to give herself a challenge. She was attempting to crack a safe in the basement of a wealthy shopkeeper - one who'd recently increased security measures by... well, a lot. After making it past all the other tricks and traps, she reached the safe.
The challenge? She hadn't done any research on this model. She wasn't sure if there were three numbers in the combination, or four. She also wasn't sure which direction to turn the dial first. The only thing she did know was that the dial had numbers from 0 to 75.
She briefly considered how long it would take to try all possible combinations, one by one, knowing that each sequence would take her 8 seconds on average. Did we mention she was good at maths? Because she is, and she chuckled at the answer before using her crazy skills to bust the safe open and hightail it out of there.
How many days would it have taken her to try every possible combination, rounding to the nearest day?

Submit the answer without spaces or punctuation or you will be disqualified!