Virtupets, Inc. has decided to create a new toy called the Pretty Pretty Princess Prism! This toy has no nefarious purposes at all whatsoever, who told you that?!
A 2-dimensional concept drawing* of the "toy" was leaked earlier this week and can be seen below.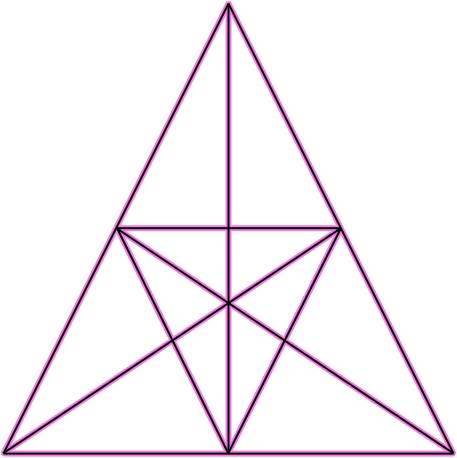 Ooohhhhhhh... shiny.
*not to scale
For no reason at all, you decide to figure out how many triangles there are in the drawing, not counting half of the triangles that are one-half the size of the largest triangle. Then you submit the number below!
Enter just the number. Adding anything else will disqualify you!