Arty loves to garden! In fact, he has quite a large one in the back of his shop that he keeps all to himself. It's 55 yards wide and 40 yards long with a diagonal path, one yard wide, running through it. Erm... maybe this will help: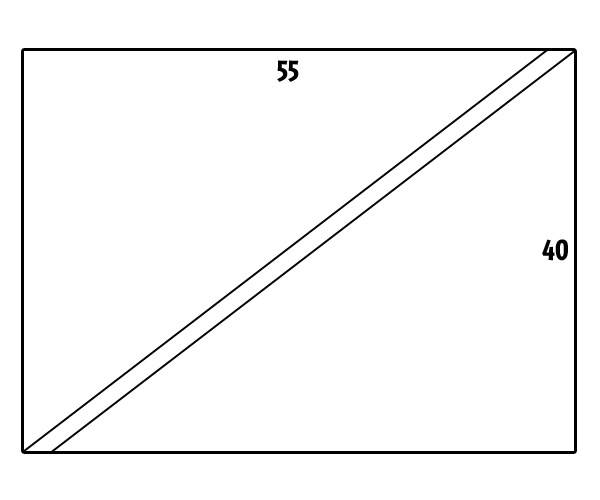 Okay, so, it's not to scale. Arty's a gardener, not an architect! Anyway, he'd like to cover the path with some nice pebbles, but he's unsure of how much he'll need to buy. First he needs to know how big the path is!



What is the area of the path?
Enter the number in square yards, rounding to the nearest whole number.